PRESS RELEASE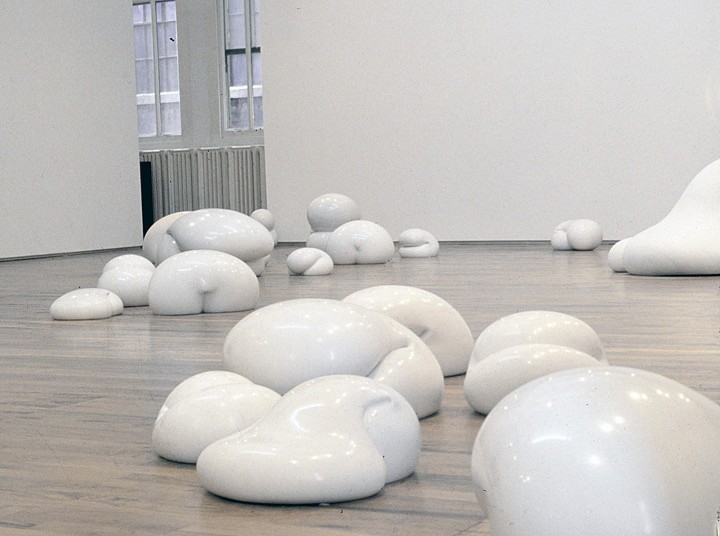 We are Here announces the arrival of a dense "Smurf" population that invades the gallery's main exhibition space. The Smurf series is named not only for the visual reference to the once popular characters but also for the onomatopoeic idea that the sculptures would "smurf" along if they were animate.
From a cold and static state, the marble is transformed into a vital and sensual materiality that appears to stretch and fold, dissolve and coagulate. A sense of inner life quietly emanates from the inanimate stone. As the forms carpet the gallery floor, transforming it into an undulating surface, they interact and exchange motion. The sculptures have distinct personalities; aggressive or shy, assertive or complacent. Together in a room, they break out of their minimal trappings in a riot of camaraderie.

Venske and Spänle have exhibited and worked extensively all over the globe. Bolivia, India, Italy, Germany, Switzerland, Australia, Argentina, Japan, Belgium and the U.S. have all been venues for their sculptures and installations.