PRESS RELEASE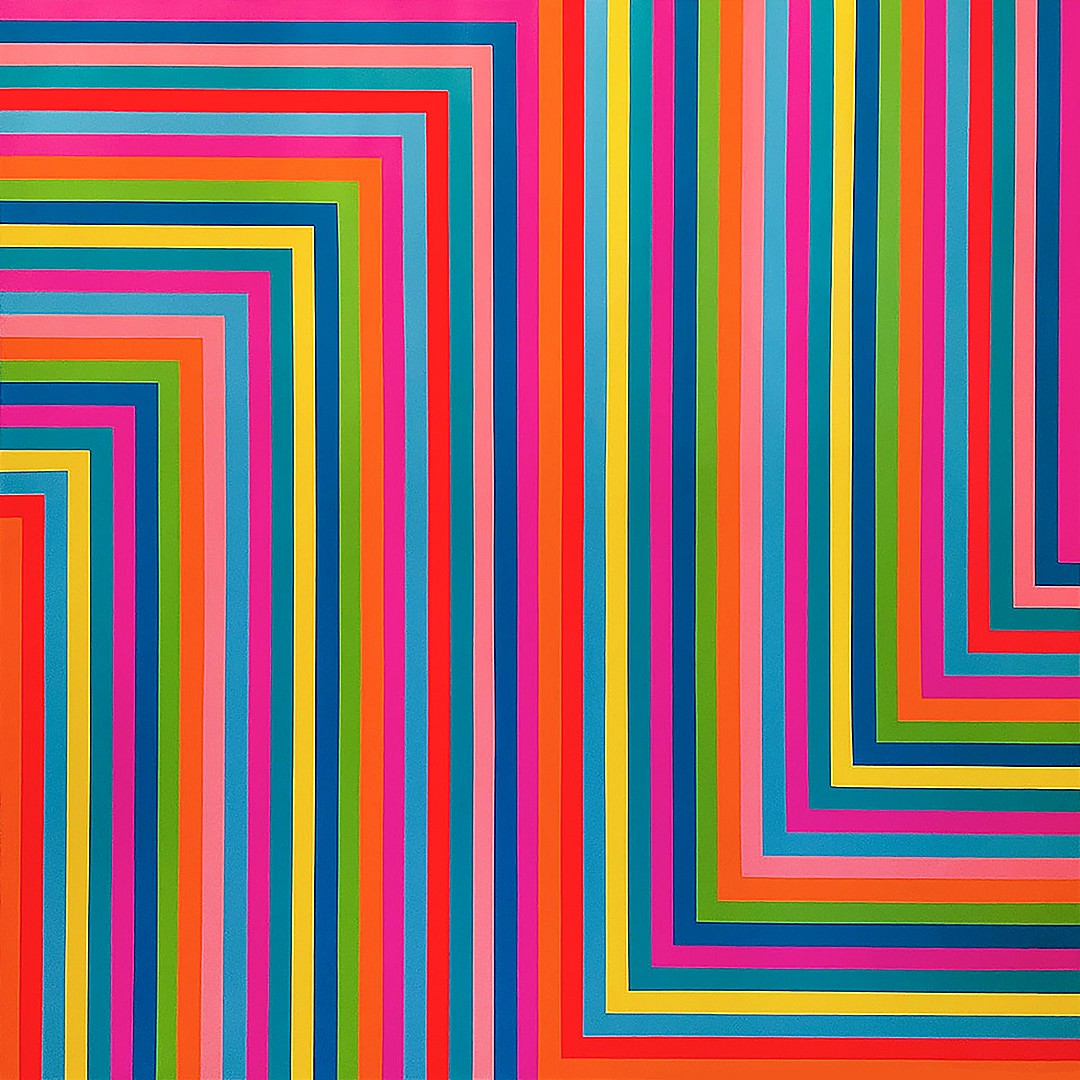 Margaret Thatcher Projects is pleased to present How Do You Like Your Love, an exhibition of abstract painting and sculpture by Canadian artist Heidi Spector. This will be the artist's fourth solo exhibition at the gallery. Commencing with a reception on Thursday, September 8, from 6 to 8 pm, the exhibition continues through Saturday, October 29, 2022.
Heidi Spector's vibrant, geometric paintings and sculptures are buoyantly optimistic. Originally inspired by reductive painting from the 1950s through 1970s, Spector's minimalism embraces the joy and freedom she finds in music. From techno to metal to classical, the loud music playing in her studio is an important part of her artistic process. She selects saturated color palettes for the paintings and sculptures in response to particular songs. Next, working on custom-built birch panels, cubes and columns, Spector paints geometric compositions of solid acrylic color in patterns that vibrate like rhythmic musical beats. She then pours resin over the surfaces and uses a blowtorch to smooth the top coats into nearly pristine, glassy finishes. The result is a vibration of intense color, while the glossy surfaces reflect the surrounding environment. For Spector, the interaction between viewers and her art is a participatory, uplifting experience similar to sharing an audio-visual playlist in which the viewer may feel the positive energy of the beat.
Spector's current exhibition contains a range of exuberant colors and three distinct panel shapes. In a series of tondos, concentric rings of red, blue and yellow radiate from the center of each painting. The circular bands expand outward and continue around the edges of the circular panels, suggesting a sliced core sample or the striated interior of a jawbreaker candy. Other paintings are square, with one large composition containing two abutting right angles made from many thin, parallel stripes in a panoply of bright colors. Within a group of smaller square panels, each comprises five wide color bands that bend to diagonally bisect the painting, giving the illusion of folded space. There are also column-like, sculptural panels on display, each roughly the height of a person. A narrow, tall column hangs from the wall, its surface painted into stacked blocks. Another column is freestanding, nearly six feet in height, with a square footprint. Orderly color bars, grouped in progressively darker shades of the same hue, run vertically up all four sides. The flat top holds a surprise: a multi-colored grid with hues randomly distributed so they do not align with the corresponding color bars on the sides of the column.
Heidi Spector lives and works in Montreal, Canada. She has shown nationally and internationally in solo and group exhibitions, including in Montreal, Toronto, New York, Los Angeles, Miami, Houston, Paris and London.